Our store currently has tracks for download. We are working on new VST Plugins that will be available soon.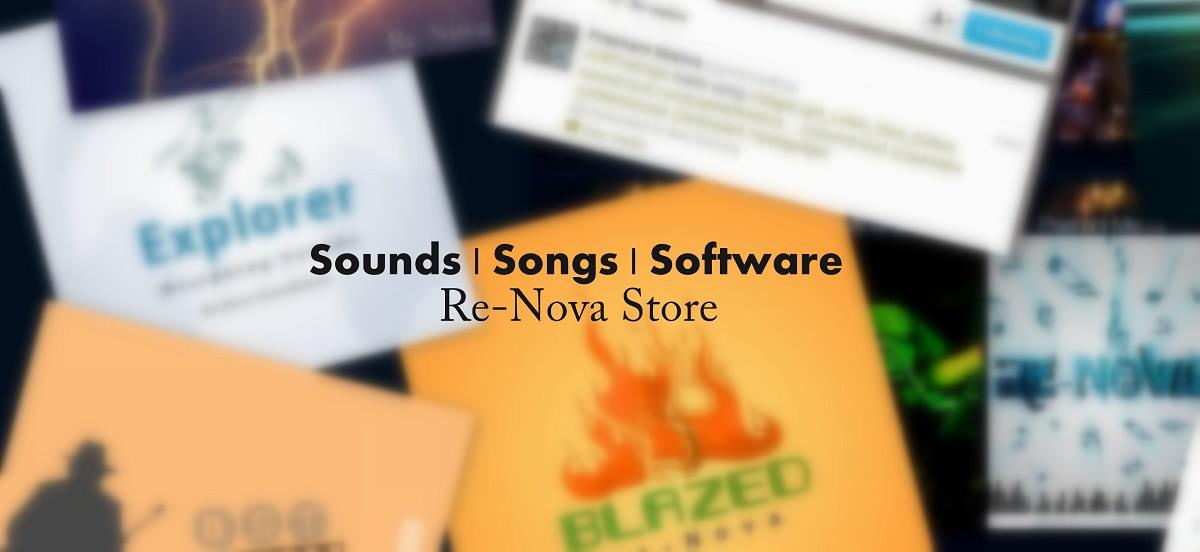 We at Re-Nova keep looking for inspiration from around the world. New artists, designers, developers and idea makers fascinate us the most. We like to collaborate with people on various kind of projects including short films and workshops. If you think our work is good enough, support us by buying our tracks. You can use the tracks in your projects for non-commercial basis, provided you mention our name.
We have been trying our hands on a wider field like developing Virtual Instruments & Effects, and creating a soundbank. It's always great to meet like minded people. So if you are into any kind of art or production, feel free to contact us. Be a part of our team and we'll create some cool stuff for the world. Contact us at renovaofficial@gmail.com.